Don's Maps
Resources for the study of Palaeolithic / Paleolithic European, Russian and Australian Archaeology / Archeology
---
Recent updates
---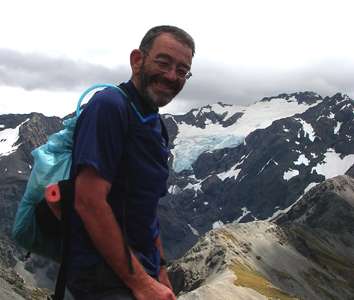 The webmaster on top of Avalanche Peak on a nine week tramping tour of the South Island of New Zealand.
Earth's Children is a registered trademark of Jean M. Auel.
The books in the series: The Clan of the Cave Bear, The Valley of Horses,
The Mammoth Hunters, The Plains of Passage, The Shelters of Stone, and The Land of Painted Caves are all copyrighted by Jean M. Auel.