Back to Archaeological Sites
Back to the hominins index
Mousterian (Neanderthal) Sites
Neanderthals, Homo neanderthalensis, were the dominant hominid inhabiting most of what is now Europe and western Asia. Remains have been found as far south as Iraq and as far north as Great Britain. Fossil skulls reveal the distinctively prominent brows and missing chins that set them apart from later humans. An exhibition of neanderthal skeletons at Les Eyzies, with many important skeletons brought together for the first time, included the Ferrassie, Kebara, Moustier, Roc de Marsal, Regourdou, Saint Césaire and Combe-Grenal original skeletons.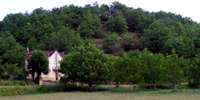 Combe-Capelle, a Neanderthal site in Southern France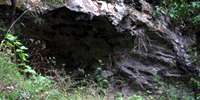 Combe Grenal - a Neanderthal site in the Dordogne valley, France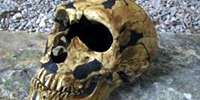 La Ferrassie Neanderthal skeletons and Rock Shelter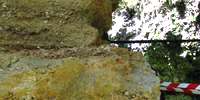 La Micoque open air Neanderthal site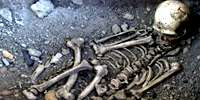 The Neandertal skeleton from La Chapelle-aux-Saints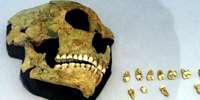 St Césaire Neanderthal Skeleton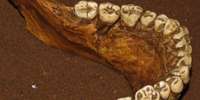 Le Regourdou is one of the most important Neanderthal sites in France. Excavated by Georges Laplace and Eugene Bonifay, the bones of Le Regourdou 1 are the remains of a young Neanderthal adult, of undetermined sex, from the beginning of the last glaciation, about 90 000 years ago. The archeological site of Regourdou is located on the same hilltop as Lascaux, 800 metres from the famous caves.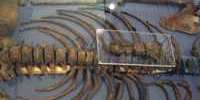 The neanderthal skeleton from Kebara in Israel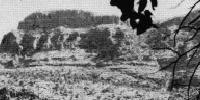 Neandertal skeletons at Shanidar Cave in Iraq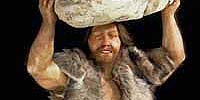 Other Mousterian sites and artefacts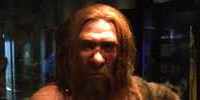 Models of Neandertals in Museums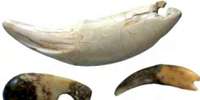 Neanderthal Symbolism
- this is a translation of an excellent article discussing artefacts from many Neanderthal sites
---