Recent additions, changes and updates to Don's Maps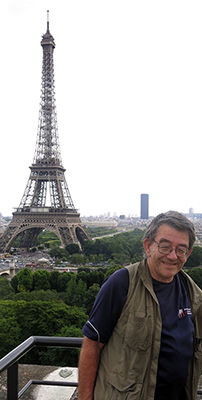 I came back from seven weeks in Europe in June/July of 2015, visiting most of the major museums in London, France, Germany and Austria. I now have many thousands of photos to look forward to putting on the web site, a pleasant though necessarily time consuming task.

Photo: Me in Paris, on top of the Musée de l'Homme.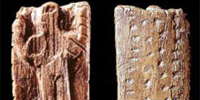 The Worshipper, called the 'Adorant', is one of the oldest, most impressive and mystifying statuettes from the Ice Age. It was discovered in an ashy bone layer near a possible hearth at Geißenklösterle. A bas-relief of a human with raised arms, who seems to be either saluting or threatening, can be distinguished. The raised arms might also be interpreted as an attitude of worship, so the statuette was named the 'Adorant'. Better quality images have been added.

Last updated Saturday 01 August 2015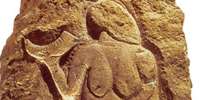 Lausell Venus - The Femme à la Corne. This low relief venus is from Laussel, Dordogne. 44 cm (17.5 inches) high. The body swells out towards the viewer from this convex block of limestone. It formed one of a set, a frieze which included other female figures and a male figure. It probably dates to 27 000 - 22 000 BP. Extra images have been added.

Last updated Tuesday 28 July 2015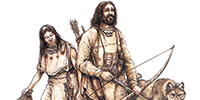 Ice age hunters of Northern Europe, hunting reindeer and elk as well as utilising other food and shelter resources, moved into the periglacial tundras after the last Glacial Maximum, ca 20 000 BP.
Last updated Tuesday 26 May 2015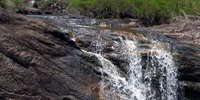 A one hundred kilometre network of walking tracks forms the Gibraltar - Washpool World Heritage Walk. The route links the Gibraltar Range and Washpool National Parks in rugged mountainous country, high above the Clarence Valley on the edge of the Northern Tablelands. Dry eucalypt sclerophyll forests, set amidst a broken collection of ridges and granite tors, surround a mosaic of sub-alpine swamps. In more dense country, lush rainforests safeguard the largest area of coachwood in the world. Within these ancient pockets of wilderness, waterfalls plummet from a lacework of streams and wild rivers. More photos and text have been added.
Last updated Thursday 23 April 2015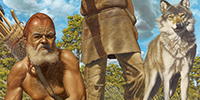 In 1914 stone quarry workers in Bonn-Oberkassel discovered two human skeletons, bones from a dog, and two works of art made of bones and antlers. The combination of a double burial for humans and art and one of the oldest domestic dogs in the world, unique in Central Europe of around 14 000 years ago, makes this ensemble of findings one of the most important sources for the late Ice Age.

Last updated Sunday 19 April 2015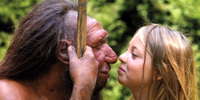 The original Neanderthal skeleton found in 1856 in the Neander Valley in Germany consisted of a skull cap, two femora, three bones from the right arm, two from the left arm, part of the left ilium, fragments of a scapula, and ribs. The workers who recovered this material originally thought it to be the remains of a bear. This discovery is now considered the beginning of paleoanthropology. More photos have been added.

Last updated Wednesday 15 April 2015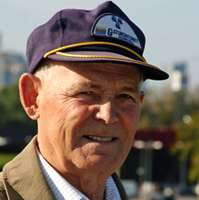 Stories of life in the Voronezh area, in the part called Kantemorovka, from Vladimir Gorodnjanski's father, Dmitry Nikonorovich, born in 1927, of life along the River Don from the recent past. Here he tells of his father's attempt to butcher a sheep for an NKVD officer.

Last updated Tuesday 07 April 2015
The word pā refers to hill forts – fortified settlements with palisades and defensive terraces – and also to fortified villages. Pā are mainly in the North Island of New Zealand, north of Lake Taupo. Over 5000 sites have been located, photographed and examined although few have been subject to detailed analysis. Pā are located in various defensible locations around the territory (rohe) of an iwi to protect fertile plantation sites and food supplies.

Last updated Wednesday 25 February 2015

The Maori created many objects whose main purpose was as works of art, something which is only possible when people are rich, because of the environment in which they live, and their command of the resources within that environment. This page includes Maori Carvings, Musical Instruments, Jewellery and Toys.

Last updated Wednesday 15 April 2015

The Maori of New Zealand have a rich culture, and this is carried through to their skilfully made and decorated tools. Great ingenuity was required to grow the tropical plants they had brought with them from Polynesia, including taro, kumara, tī pore, gourds, and yams; this was especially difficult in the chillier southern parts of the country. The harakeke (flax plant) served as a replacement for coconut fronds and hibiscus fibre in the manufacture of mats, baskets, rope, fishing nets and clothing. The Maori used ingenuity and skill to create tools which were not only durable and fit for the purpose, but were beautiful works of art. They used a wide range of raw materials to fashion the tools they needed, and knew the properties of those materials intimately.

Last updated Monday 06 April 2015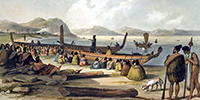 The Maori were adept at making sea going double hulled canoes, as well as smaller craft suitable for rivers and lakes. They were used for transport, war, and fishing.

Last updated Saturday 04 April 2015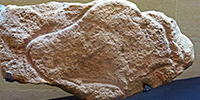 Les Jamblancs is an upper Solutrean / Magdalenian site in the Bayac-Bourniquel area. It is notable for its stone engravings and tool kit. The site consists mainly of the deposits at abris below a cliff, and is important for the study of the old Magdalenian, or Badegoulian. However much of the material remains unpublished.

Last updated Thursday 01 January 2015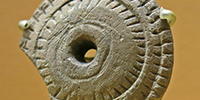 There are many examples of discs with central holes from various (mostly Magdalenian) sites in Europe. Various theories have been put forward as to their use, including clothing decoration and large buttons. As my colleague AnnDee first pointed out, their most likely use is as the weight (normally called a whorl) for a drop spindle, in the spinning of fibres into yarn. This is borne out by the fact that the overwhelming majority have a central hole, all of similar dimensions, 2 to 4 mm, and by the fact that many are not decorated in any meaningful or artistic way, and are also made of other materials (sandstone, slate) as well as bone.

Last updated Sunday 28 December 2014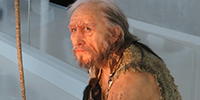 Abri de Raymonden, Chancelade, was discovered in 1876 by M. Hardy, who also started the excavation work. The Raymonden deposits contained a multitude of stone and bone artefacts from the Magdalenian including numerous art works such as the famous bison hunt pendant. The skeleton of 'Chancelade Man' was discovered on 1st October, 1888 below the floor of the rock shelter, resting on bedrock. After years of studying casts of the skeleton's skull as well as carrying out detailed anthropometric surveys, Ms Élisabeth Daynès has created a silicone reconstruction of what the man would have looked like. The result is a grey and balding looking man with blue eyes and wrinkled skin. He is estimated to have been between 55 and 65 years old at death.

Last updated Thursday 18 December 2014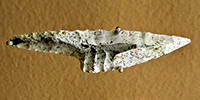 The Badegoulian culture spans the Solutrean and the early Magdalenian, and has been dated to between 19 000 and 17 000 BP. The lithic industry includes laurel leaf points and shouldered points, as well as the small scrapers known as raclettes. Shells for jewellery were obtained from fossil sites, as well as from both Atlantic and Mediterranean beaches. The site of Badegoule is at the base and the extremity of a limestone cliff facing south, on the left bank of a tributary of Le Cern brook. The site may have been a huge living place, covering a large surface on the slope of the present relief, at least 50 m long and 20 m deep.

Last updated Thursday 18 December 2014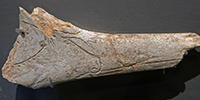 Laugerie Basse is an abri, a rock shelter rather than a cave, on the right bank of the Vézère River, across the bridge from the small tourist town of Les Eyzies. Laugerie Basse is about fifteen metres deep and fifty metres long. It is not completely excavated. The Laugerie Basse Venus, 'Venus Impudique' (Immodest Venus) was discovered in 1864 by the Marquis Paul de Vibraye. It was the first Venus figure found in France. Many extra images have been added.

Last updated Friday 19 December 2014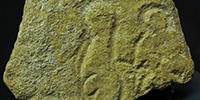 The engraving of the two venus figures at Terme-Pialat is so deep as to constitute bas-relief. It is believed to be from the Aurignacian. Terme-Pialat is near Combe-Capelle in the valley of the Couze, in the Dordogne region of France.

Last updated Wednesday 03 December 2014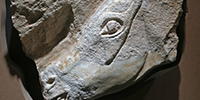 Roc-aux-Sorciers is an Upper Paleolithic rock shelter site dating to the mid-Magdalenian cultural stage, ca 14 000 BP, made famous by its relief wall carvings. The art of Roc-aux-Sorciers is in two distinct categories - a 20 metre long frieze, still standing, not open to the public, and a series of sculptures, formerly on a wall of a collapsed section of the site. Images of the series of sculptures rescued from the site have been replaced with much higher resolution photographs from my visit to the Musée d'Archéologie Nationale et Domaine, St-Germain-en-Laye in 2014.

Last updated Monday 01 December 2014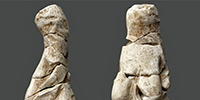 Another venus has been discovered in France, and is known as the Venus of Renancourt. It was discovered on 27th November 2014 near Amiens, and is a limestone statuette of a woman about 12 cm high, found in about 20 pieces. It is an exceptional find.

Last updated Sunday 30 November 2014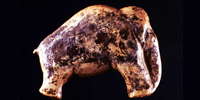 Vogelherd cave is located on the edge of the Lone valley, about 1 km northwest of Stetten and northeast of the Alb-Donau county (Alb-Donau-Kreis). Vogelherd cave is a very scenic place and well worth a visit, as indeed is all of the Lone valley, or Lonetal. The cave is not visible from the road and one must first walk over a ridge to gain access to the three entrances on the edge of the Lone valley. The cave covers an area of 170 square metres. This extremely important site, rich in finds, was first discovered when Stone Age artefacts turned up from a badger's burrow. The actual size of it only became apparent after the excavations by Gustav Riek in the summer of 1931. A high resolution photograph of the recently discovered missing piece of a cave lion sculpture and the original sculpture have been added.

Last updated Saturday 24 January 2015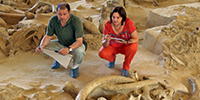 Gontsy was the first Upper Palaeolithic site to be found on the central Russian Plain, in 1871, and is the site of a series of mammoth bone huts. Gontsy is located on the right (southern) promontory formed by the second terrace of the Udaï River. The promontory faces north and is bordered today, as it was at the time of occupation, by ravines and the floodplain. It has been extremely well researched by Lyudmila Iakovleva and François Djindjian, who have not only described the site in a professional manner, they have done excellent work in teasing out exactly why and how the phenomenon of mammoth bone huts in the Dniepr plain occurred. Their paper entitled L'habitat à cabanes en os de mammouths de Gontsy (Ukraine) is a masterpiece.

Last updated Tuesday 30 December 2014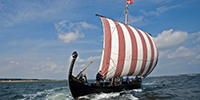 The viking ships of Roskilde. Towards the close of the Viking Age the fairways of Roskilde Fjord were blocked by a series of barriers to protect the important trading town of Roskilde from attack by enemy fleets. The five viking ships in the Roskilde Viking Ship museum come from one of these blockages in the Peberrende channel at Skuldelev, 20 km north of Roskilde. Here, a total of five ships were sunk across the channel and boulders heaped up on top of them. In 1962 a coffer dam of sheet piling was built around the blockage so that it could be drained. In a period of less than four months all five ships were excavated and brought to land in thousands of fragments, which have since been reassembled.

Last updated Saturday 22 November 2014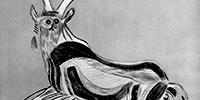 The Cave of Trois-Frères is a cave 427 metres long in southwestern France famous for its cave paintings. One of these, called 'The Sorcerer' is as familiar as any art in the more famous cave of Lascaux. The cave is part of a single cave-complex with the Tuc d'Audoubert, both galleries formed by the Volp River. The cave art appears to date to approximately 15 000 BP. The cave is named for the three sons of Comte Bégouen who discovered it in 1914. The drawings of the cave were made famous in the publications of the Abbé Henri Breuil.

Last updated Thursday 30 April 2015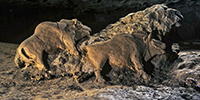 Tuc d'Audoubert, 640 metres long, may only be accessed via the stream, the Volp, which includes two impassable siphons. The cave of Tuc Audoubert was discovered by the sons of Count Henri three Bégouën i 1912. Having been to Mas d'Azil, during the summer holidays of 1912, July 20, they decided to explore the resurgence of Volp using a raft they made, and thus discovered the cave of Tuc d'Audoubert and the first engravings. A prehistorian, Emile Cartailhac, a family friend, was called immediately and authenticated the drawings. On 10 October, through a narrow gap which became known as the catflap, with the help of their friend François Camel, they penetrated the upper galleries at the bottom of which awaited the clay bisons!

Last updated Tuesday 04 November 2014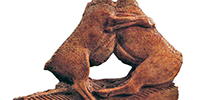 La Grotte d'Enlène, 200 metres long, is the Volp cave which was discovered first, and was the subject of numerous excavations during the second half of the nineteenth century until the Second World War. However, it has long been ignored because the main findings of movable art that were made there have always been attributed to lesTrois Frères, with which it communicates by a narrow passage. However, one of the major interests of Enlène is that it is a cave-habitat with a high occupancy rate during the Magdalenian IV, while Les Trois-Frères was a cave-shrine and has never been used as a habitat, at least in the long term and delivered little movable art remains.

Last updated Thursday 30 April 2015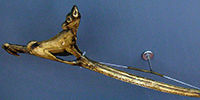 The cave of Mas-d'Azil is a large, 500 metre long tunnel dug by the Arize River through a wall of the Massif Plantaurelin, part of the Ariege Pyrenees. Secondary caves leading off the main tunnel were occupied at various prehistoric and historic times during a period of 20 000 years, and the objects found there gave the name of the cave to a prehistoric culture, the Azilian. More images and text have been added.

Last updated Saturday 06 December 2014
Font-de-Gaume is a cave near Les Eyzies. The cave contains prehistoric polychrome cave paintings and engravings. The paintings were discovered by Denis Peyrony, a local schoolmaster, on 12 September 1901. The cave had been known to the general public before this, but the significance of the paintings had not been recognised. The paintings in the cave at Font-de-Gaume were the first to be discovered in the Périgord province. Prehistoric people living in the Dordogne Valley first settled in the mouth of Font-de-Gaume around 27 000 BP. The cave mouth was inhabited at least sporadically for the next several thousand years. The paintings date from around 16 000 BP, during the Magdalenian period. Extra images and text concerning the spring or fountain higher up the valley in which Font de Gaume is situated, and from which the cave of Font de Gaume takes its name, have been added.

Last updated Friday 26 December 2014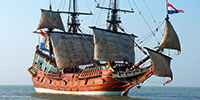 Batavia was a ship of the Dutch East India Company (VOC). It was built in Amsterdam in 1628, and armed with 24 cast-iron cannons and a number of bronze guns. Batavia was shipwrecked on her maiden voyage, and was made famous by the subsequent mutiny and sacre that took place among the survivors. A twentieth-century replica of the ship, also called the Batavia can be visited in Lelystad, Netherlands.

Last updated Thursday 23 October 2014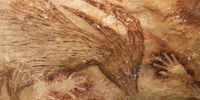 Cave paintings from the Indonesian island of Sulawesi are at least 40 thousand years old, according to a study published this week in the scientific journal Nature. This is compatible in age with the oldest known rock art from Europe, long seen as the birthplace of 'Ice Age' cave painting and home to the most sophisticated artworks in early human cultural history.

Last updated Wednesday 15 October 2014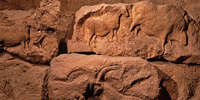 The Roc de Sers sculpted frieze is one of the relatively few examples of parietal art that can be confidently attributed to the Solutrean as it fragmented and fell off the rear wall of the rockshelter into dated archaeological deposits. Sculpture is rare in Upper Palaeolithic parietal art, and, given the relative paucity of Solutrean parietal art in general, Roc de Sers is doubly important as it serves as a benchmark for defining Solutrean artistic form and technique. Many new high resolution images have been added, and the page has been completely reorganised.

Last updated Monday 06 October 2014
Roc de Marsal, a Neanderthal site in the Dordogne. The three year old child discovered in 1961 here was well preserved, and with a date of around 70 000 years BP it is one of the oldest burials of the Perigord. Many extra images have been added.

Last updated Thursday 25 December 2014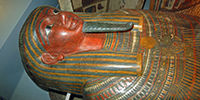 The ancient Egyptians did not believe that life ended at death. The souls, the Ka and the Ba, went on living, but would die if the body disappeared. So around 2700 BC the Egyptians began embalming their dead. The technique was continuously improved, reaching its peak around 800 BC. The internal organs were dried and put back into the body, or separated into four Canopic jars. The wrapping up of the mummy in linen lasted another month. Worn textiles were reused. Finally the mummy was placed in one or more coffins, placed one inside the other, according to the means of the family.

Last updated Friday 03 October 2014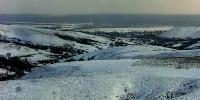 Kostenki is a very important Paleolithic site on the Don River in the Ukraine. It was a settlement which contained venus figures, dwellings made of mammoth bones, and many flint tools and bone implements. Kostenki / Kostienki is not actually a single site but really an area on the right bank of the Don River in the regions of the villages of Kostenki and Borshevo, consisting of more than twenty site locations, all dating to the Paleolithic. More images have been added by courtesy of Vladimir Gorodnjanski who visited there this year.

Last updated Thursday 20 November 2014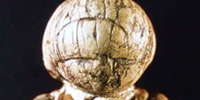 Venus figures from the Kostenki - Borshevo region on the Don River. Kostenki is a very important Paleolithic site. It was a settlement which contained venus figures, dwellings made of mammoth bones, and many flint tools and bone implements. More images have been added.

Last updated Thursday 20 November 2014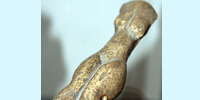 The Yeliseevichi venus, or Elisseevichi venus, is a finely modelled 15 cm tall figure depicting a shapely woman with no feet, head and hands, carved of mammoth tusk. The figurine has prominent buttocks and legs. The Yeliseevichi site was discovered in 1930 and it is located on the river Sudost, the right tributary of the Desna, in the Briansk Province, Russia. Most of the prehistoric artefacts were found in a heap of mammoth skulls piled next to a residential house. Another image has been added.

Last updated Friday 03 October 2014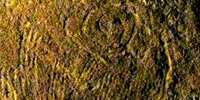 La Grotte de la Vache is important for the complete camp of Magdalenian hunters found, and may be seen almost as it was 12 000 to 15 000 years ago. Weapons, tools, typical game and artworks have been recovered from this small but important site. It was the living quarters for the artists at Niaux Cave, just across the Vicdessos Valley. Many extra images have been added.

Last updated Wednesday 10 December 2014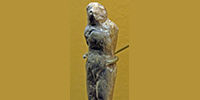 The Venus of Péchialet, from la grotte du Chien à Péchialet is Gravettian.

Last updated Saturday 30 August 2014

La Gravette, the type site for the Gravettian - More images and text have been added.

Last updated Sunday 07 December 2014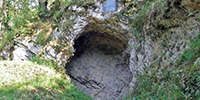 La Grotte d'Aurignac and the Aurignacian - La Grotte d'Aurignac is a cave located in the commune of Aurignac , in Haute-Garonne (Midi-Pyrenees , France). Occupied during the Upper Palaeolithic, it gave its name to the Aurignacian , a prehistoric culture of the beginning of that period.

Last updated Sunday 21 December 2014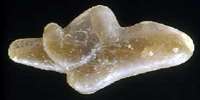 Tursac Venus - The Venus of Tursac is a calcite figure from 25 000 years BP. It was discovered on 5th August 1959 by M. Henri Delporte at Tursac, a village in the Perigord, near Sarlat, in the summer of 1959 at 'l'Abri du Facteur'. It is a treasure, a figurine made ​​from a block of translucent calcite measuring 8 cm high and weighing 57.4 grams. High resolution images of the original have been added.

Last updated Friday 29 August 2014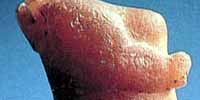 Sireuil Venus - The Venus de Sireuil was collected in 1900 in the Dordogne. It is made of translucent calcite. It was found in 1900 by M. Prat, on a road to a stone quarry, where a cartwheel which ran over it in the muddy rut where it lay unfortunately amputated the head and left hand which were not recovered. The material of the object is of amber calcite, slightly translucent, measuring 92 mm in height. High resolution images of the original have been added.

Last updated Tuesday 28 July 2015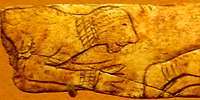 Les Grottes d'Isturitz et d'Oxocelhaya- The Caves of Isturitz and Oxocelhaya date back to the Mousterian, about 80 000 BP, and there is evidence of Neanderthals living there, but occupation extended to almost the end of the ice age in 10 000 BP. Isturitz is famous for the discovery of a series of important prehistoric flutes dating from the Upper Paleolithic (Aurignacian to the Magdalenian), about 37 000 to 12 000 BP. Photos and text from the Museum at St Germain, MAN, and from the displays at the site itself have been added.

Last updated Friday 01 May 2015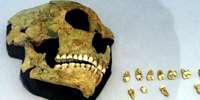 St Césaire Neanderthal Skeleton - many more images of the skull and the site and associated tools have been added as a direct result of my trip to Europe. Both the museum at Saint Germain and the one at the St Césaire prehistopark were great sources of material.

Last updated Friday 03 October 2014
Homo Erectus was probably the first early human species to form part of a hunter-gatherer society, and used more diverse and sophisticated tools than its predecessors. Homo Erectus was the first to use fire in a controlled manner. More text and several new photographs of Tautavel Man and the tools of this hominin have been added.

Last updated Friday 22 August 2014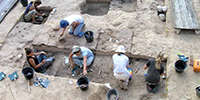 The Acheulian is named after the eponymous site of Saint Acheul. There are a series of sites in the lower Somme valley of Pleistocene deposits containing the distinctive large hand axes of the period. These artefacts were in terraces which resulted from alternating cycles of stream deposition and down-cutting allied to changes in climate and sea level that accompanied the alternating glacial and interglacial stages of Pleistocene times. These deposits attracted early researchers, who found not just the hand axes, but also the bones of what were identified as elephants and rhinoceroses.

Last updated Wednesday 20 August 2014
La Quina is a Neanderthal site located in the Charente region of south-western France. The artisans of the La Quina Mousterian industry type (thick asymmetric tools transformed many times) had a particular way of life: they were hunters specializing in the hunt for Reindeer or Bison, and they moved following the herds. Their prey was generally transported, either all or in part, back to their base camps, caves or shelters. Photographs of the site and of the artefacts found there have been added.

Last updated Sunday 17 August 2014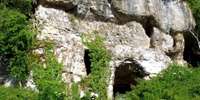 La grotte du Placard is a decorated cave in the commune of Vilhonneur in Charante, 30 km east of Angoulême. It has been extensively researched and has levels dating from the Middle and Upper Paleolithic, especially the Magdalenian and Solutrean. My photographs of the site, and of Le Placard artefacts, mostly from the Musee d'Archeologie Nationale et Domaine, St-Germain-en-Laye have been added.

Last updated Wednesday 19 November 2014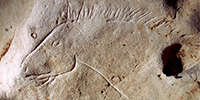 The 200 engravings of the narrow Grotte de Gabillou , discovered in 1941, indicate a Magdalenian age. It is located in the valley of l'Isle, near Mussidan, France. The cave is in a sandy Maastrichtian limestone. Its northwestern end, once expanded by man and used as a storeroom, is obscured by a building. It was discovered in 1941 by M. Charmarty and M. Truffier. More images and information have been added.

Last updated Friday 26 December 2014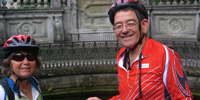 The pages for days 1- 18 of our bicycle trip down the Danube from the source of the Danube to Budapest are now up, including day 18, from Vienna to Bratislava 70 km (974.0 km from start).

Last updated Saturday 31 May 2014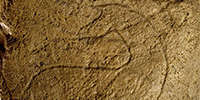 Discovered in 1881, the cave of Pair-non-Pair contains engravings (featuring horses, ibexes, cervidae, mammoths) which rank among the most ancient examples of art made by prehistoric man (between 33 000 and 26 000 years old). Prehistoric objects and artefacts discovered at the Pair-non-Pair Caves are on display in a special museum section.

Last updated Friday 31 July 2015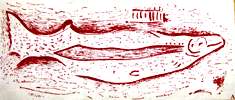 The Gorge d'Enfer is on the right bank of the Vézère River near Les Eyzies-de-Tayac, and contains L'Abri Poisson. The shelter was discovered in 1892 by Paul Girod, and dates from the Aurignacian. In 1912 Jean Marsan identified the fish carved in the ceiling of a small abri that made the site famous. More photos have been added.

Last updated Friday 19 December 2014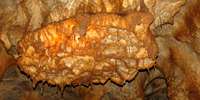 Grotte de Bernifal is a cave decorated with over 100 engravings and paintings. It includes engravings of horses, bison, mammoths and ibex as well as the enigmatic tectiform (roof shaped) drawings seen in many other caves of the same period. It has changed very little in more than twelve thousand years, and has not been vandalised, since the original entrance was blocked with rubble when the last artists left. Extra images have been added.

Last updated Saturday 08 November 2014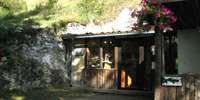 La Grotte de Bara Bahau is an Historic Monument containing Ice Age Cave Art. It is 100 metres long, 12 metres wide, and up to six metres high. There are many scratches on the walls from the Cave Bears which once inhabited this limestone cave. Magdalenian hunters left engravings of horses, bison, deer, aurochs, human hands, a phallus, and bears, as well as signs whose meaning we can only guess at. The cave itself was well known for many years, but the engravings were discovered in April 1951 when the famous caver Norbert Casteret in company with his son Raoul and his daughter explored the cave thoroughly and discovered the Magdalenian engravings. These were authenticated by Henri Breuil in August of that year. Later, in 1955 Father Glory made a thorough examination of the cave, and in 1997 Brigitte and Gilles Delluc published a monograph on the cave. Extra images have been added.

Last updated Friday 03 October 2014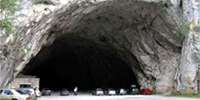 Grotte de Bédeilhac has a huge entrance and was a good shelter for Magdalenian hunters. There are two horizons with human remains. Important finds include clay sculptures, bone polishers, baguettes demi-ronde, perforated horse teeth and many paintings and engravings on the walls. Extra images have been added.

Last updated Thursday 23 October 2014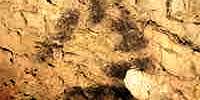 The cave art of Grotte de Gargas constitutes one of the most moving revelations today of the life and thoughts of our prehistoric ancestors. It is made up of two very important elements - painted hands, many apparently mutilated, as well as important animal engravings and paintings. Some photographs have been enhanced.

Last updated Saturday 04 October 2014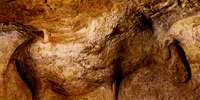 Over 15 000 years ago, Ice Age hunters carved horses, bison and reindeer, some of which are over two metres long, straight into the Limestone cliffs at L'Abri du Cap Blanc. The abri, which was discovered in 1909, is today the only frieze of prehistoric sculptures in the world to be shown to the public. More photographs have been added and others enhanced.

Last updated Thursday 30 July 2015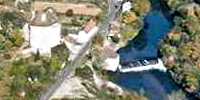 Pech Merle is one of the few prehistoric cave painting sites in France which remain open to the general public. Extending for more than a mile from the entrance are caverns the walls of which are painted with dramatic murals dating from the Gravettian culture (some 25 000 years BP) Some of the paintings and engravings, however, could date from the later Magdalenian era (16 000 years BP). The walls of seven of the chambers at Pech Merle have fresh, lifelike images of a woolly mammoth, spotted horses, bovids, reindeer, handprints, and some human figures. Footprints of children, preserved in what was once clay, have been found more than a kilometre underground. Some images have been enhanced.

Last updated Monday 06 October 2014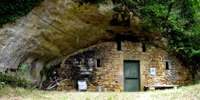 Grotte de la Mouthe was discovered in 1894, and was excavated by Emile Rivière. It contains more than 200 engravings and paintings of bison, horses, deer, cats, wolves, as well as two hands and a tectiform. The deposits in the cave record its use by Neanderthals and modern humans, based on the tools which were found there. Images of paintings/engravings on the ceiling and walls of La Mouthe have been enhanced.

Last updated Tuesday 18 November 2014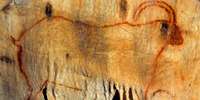 The Grottes de Cougnac caves are near Gourdon, Lot. The site consists of two caves separated by 200 metres. The first contains many concretions, some very fine, called soda straws. The second is a decorated cave from the Paleolithic. The cave has many prehistoric paintings dated to the upper Paleolithic. Depictions include deer, megaceros, the ibex, and mammoths as well as various schematic human figures. Extra images have been added.

Last updated Monday 23 March 2015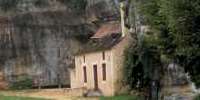 Les Combarelles in the Dordogne, with more than 600 images on its walls, most of them engraved, is considered to be one of the major sanctuaries of Magdalenian culture. This extraordinary site was discovered in 1901. Beyond the entrance of the cave two galleries diverge. The largest one, now open to the public, is a narrow and winding passage, following a zig zag pattern for more than 240 metres. The animals represented are finely engraved. A diverse fauna is represented, including horses, reindeer, ibex, mammoths, rhinoceros, bears, lions and a few bisons and aurochs. Extra images have been added.

Last updated Thursday 25 December 2014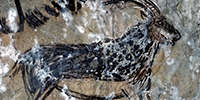 The Niaux art works - Niaux Cave, or la Grotte de Niaux is one of the most famous prehistoric caves in Europe. It lies in the northern foothills of the Pyrenees, and is located in Ariège, in the valley of Vicdessos, across the valley from the smaller Grotte de la Vache, in an area rich with prehistoric sites. The cave has well over one hundred superb paintings from Magdalenian times, most of which are in the famous 'Salon Noir', 800 metres from the entrance. Many of the paintings are done in the classic style of the Magdalenian, outlined in red or black pigment. Some photographs have been colour balanced.

Last updated Tuesday 18 November 2014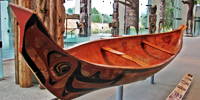 The First Nations people of the Northwest Coast are renowned for their elegantly engineered canoes. Ranging in length from three to twenty metres, canoes were essential for travel, transport, hunting, and trade. Each canoe is made from a single cedar log, carved and steamed into shape. Photos of Bill Reid's Black Eagle canoe have been added, as well as photographs of Yaalth-Tluu, Raven Canoe, which was made in 1990 by Haida carver, Reg Davidson, of Old Massett. The photographs and text of the carving and steaming of the Bill Reid 1984 7.5-metre inshore canoe have been completely reorganised with some higher resolution photographs as well as additional photos.

Last updated Thursday 03 April 2014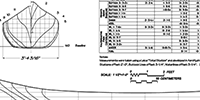 This page contains designs for some of the canoes of the First Nations people of the Northwest Coast. I would be grateful if any reader has other examples they would be willing to share.

Last updated Thursday 20 March 2014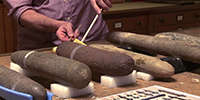 Thousands of years after they first resonated in caves, two dozen stone chimes used by our prehistoric forefathers made music once more in a unique series of concerts in Paris. Known as lithophones, the instruments have been dusted off from museum storage and were played in public for the first time to give modern Man an idea of his ancestral sounds.

Last updated Sunday 14 December 2014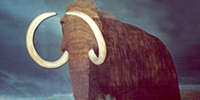 La Cotte de St Brelade is a Neandertal site in St Brelade, Jersey. Neanderthals lived there from around 238 000 years ago until between 100 000 and 40 000 years ago - making it the earliest known the occupation of the Channel Islands by a hominin species, and also possibly one of the last Neanderthal sites in northwestern Europe. At that time, with sea levels below those at present, Jersey was part of Normandy, a peninsula jutting out from the coast. After the last Ice Age the sea rose again, separating Jersey from the mainland.

Last updated Monday 31 March 2014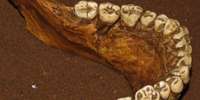 Le Regourdou is one of the most important Neanderthal sites in France. Excavated by Georges Laplace and Eugene Bonifay, the bones of Le Regourdou 1 are the remains of a young Neanderthal adult, of undetermined sex, from the beginning of the last glaciation, about 90 000 years ago. The archeological site of Regourdou is located on the same hilltop as Lascaux, 800 metres from the famous caves. Some recent photographs of Regourdou 1 have been added.

Last updated Wednesday 17 December 2014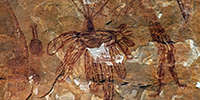 The rock art of Guardian Place, Yam Camp, Shepherd Creek Secret Place, and Easy Dreaming Galleries consists of paintings of Quinkan figures, spirit figures, humans, paintings based on yams, a wallaroo and fruit bats, as well as cupules and other engravings in the sandstone.

Last updated Wednesday 05 March 2014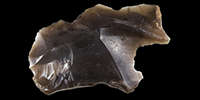 Maarten Perdeck has collected more than 8 000 pieces of worked flint and 300 retouched tools on a Hamburgian site in the Netherlands, an upper palaeolithic reindeer hunter site from the end of the Weichselien. The tools reflect the type of the site, a camp for reindeer hunters, and consist mostly of scrapers, chisels, and drilling tools. Arrowheads of the Havelte and Gravette type are scarce since they were not needed for life in the tent, but basal fragments of the fragile shouldered Havelte points occur quite often since they came back from the hunt broken, but still attached to the shafts, and were discarded when a new point was attached to the shaft. The artefacts have been superbly photographed by Christophe Brochard. These superb specimens are mute testimony to the lives of the reindeer hunters who used the site many thousands of years ago, at a time when the ice caps were not far away from the Netherlands, where these pieces were were found in a ploughed field over a period of twenty years.

Last updated Friday 15 May 2015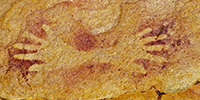 The rock art of Pine Tree Creek, Tied Up Wrist and Wallaroo Galleries consists of paintings of kangaroos and wallabies, eels, people dancing, and Quinkan figures, and hand stencils of two hands at each end of a wrist.

Last updated Friday 07 February 2014

The rock art of Quinkan Corner, the Rock Wallaby Gallery, and Tent Shelter Gallery, consists of Quinkan figures, animal figures of many kinds, but including birds, kangaroos, platypus, and dingoes, as well as human and ancestor figures. It is of great importance in the study of the art of Northern Queensland.

Last updated Tuesday 04 February 2014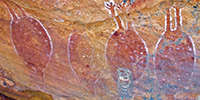 The rock art near Brady Creek consists of both paintings and an important engraving. A painting of a man and woman copulating at the Honeymoon Corner Gallery is repeated in an engraving on a large smooth boulder in the bed of Brady Creek nearby. In addition there are paintings of humans, yam figures, fruit bats roosting, a crocodile, a marsupial, negative hand prints, and spirit figures.

Last updated Friday 07 February 2014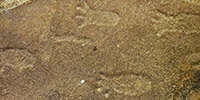 The rock art in the Laura River bed near the Bridge consists of engravings in the sandstone. Subjects include animal tracks, yams, and humanoid figures.

Last updated Tuesday 04 February 2014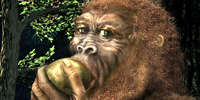 Paranthropus boisei was an early hominin. It lived in Eastern Africa during the Pleistocene epoch from about 2.3 until about 1.2 million years ago. First discovered by anthropologist Mary Leakey in 1959, at Olduvai Gorge, Tanzania, the well-preserved cranium (nicknamed 'Nutcracker Man') was dated to 1.75 million years old and had characteristics distinctive of the robust australopithecines. Richard Leakey considered it to be the first hominin species to use stone tools. Important new information on the diet (corms of sedges) of this hominin has been added.

Last updated Monday 13 January 2014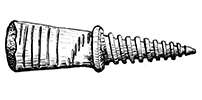 Bouchons d'outre, or waterskin stoppers, are a fascinating tool with an ancient history, though short in the time they were used, as though they were a fashion which died out. A number of different examples have been added.

Last updated Thursday 30 July 2015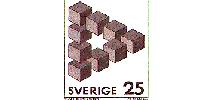 Inconsistencies in the EC books - Deegie's traps were claimed by Ayla as hers when she was telling the Zelandoni about how she found Wolf, contributed by Liz Dyer.

Last updated Wednesday 08 January 2014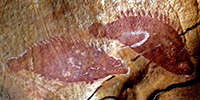 The rock art of the Sandy Creek rock shelter near Laura is part of the huge group of Australian Aboriginal Rock Art known as Quinkan. The pigments used include haematite, and various shades of ochre ranging from red to brown to yellow to white. Subjects include humans, animals, and members of the spirit world.

Last updated Tuesday 04 February 2014

Venus figures from the Stone Age - I have added a page with the Venus figures arranged in chronological order.

Last updated Sunday 30 November 2014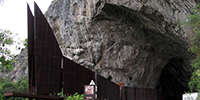 Niaux - Description and History. La Grotte de Niaux lies in the northern foothills of the Pyrenees, and is located in Ariège, in the valley of Vicdessos, across the valley from the smaller Grotte de la Vache, in an area rich with prehistoric sites. The huge cave entrance, 55 metres high and 50 metres wide, is at 678 metres above sea level. There are more than two kilometres of galleries.

Last updated Monday 06 October 2014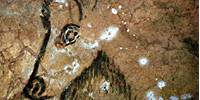 The section on Niaux has been reorganised into two main sections, one for the description and history, the other for the art works themselves, organised by the gallery in which they occur. This is the index page to all the pages concerning Niaux.

Last updated Friday 29 November 2013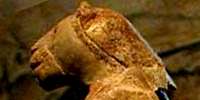 Lowenfrau, Löwenmensch, the Lion Lady/Man Venus - carved from mammoth ivory, it is 30 cm high and 6 cm in diameter. It was found in the Stadelhöhle am Hohenstein, a rocky cliff in the Lonetal valley above Asselfingen. In November 2013 it was announced that the figurine is male. Extra photographs have been added of very important finds which have added the right arm, and shown that the figurine is in fact male.

Last updated Thursday 21 November 2013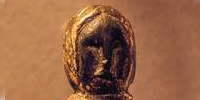 The site of Mal'ta is composed of a series of subterranean houses made of large animal bones and reindeer antler which had likely been covered with animal skins and sod to protect inhabitants from the severe, prevailing northerly winds. The companion site of Buret' is from the same culture. Results from a DNA study of a young boy's skeletal remains found at Mal'ta believed to be 24 000 years old could turn the archaeological world upside down – it's been proven that nearly 30 percent of modern Native American's ancestry came from this youngster's gene pool, suggesting First Americans came directly from Siberia.

Last updated Friday 26 December 2014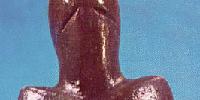 The Venus of Dolni Vestonice is a Venus figurine, a ceramic statuette of a nude female figure dated to 29 000 – 25 000 BP (Gravettian industry). This figurine, together with a few others from nearby locations, is the oldest known ceramic in the world, predating the use of fired clay to make pottery. In addition to the Venus figurine, figures of animals – bear, lion, mammoth, horse, fox, rhino and owl – and more than 2 000 balls of burnt clay have been found at Dolní Věstonice. Photos of some small ceramic venus fragments have been added.

Last updated Sunday 09 November 2014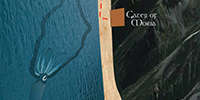 Map of Frodo's Journey, showing the path up the dry stream of the Sirannon, around the dammed lake, to the Gates of Moria, drawn by Don Hitchcock from the description in the text of the Lord of the Rings books by J.R.R. Tolkien.

Last updated Sunday 17 November 2013
The cave lion is known from Paleolithic cave paintings, ivory carvings, and clay figurines. These representations indicate that cave lions had rounded, protruding ears, tufted tails, possibly faint tiger-like stripes, and that at least some had a ruff or primitive mane around their neck, indicating males. The cave lion received its common name because large quantities of its remains are found in caves, but it is doubtful whether they lived in them. They probably preferred conifer forests and grasslands, where medium-sized to large herbivores occurred. More photos have been added.

Last updated Tuesday 12 November 2013

Ice Age Animals - As the last great ice age (the fourth, or Wurm) began, the advancing ice of the Wurm glaciation forced tundra animals further south into western europe. The increasingly cold conditions altered the vegetation as well. The spruce, fir, and arctic willow were now found only in the more sheltered river valleys, while the rest of the landscape was mostly deforested. An image of an aurochs skull has been added.

Last updated Wednesday 02 April 2014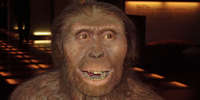 Lucy, Australopithecus afarensis, is an extinct hominid that lived between 3.9 and 2.9 million years ago. Australopithecus afarensis was slenderly built, like the younger Australopithecus africanus. It is thought that Australopithecus afarensis was more closely related to the genus Homo (which includes the modern human species Homo sapiens ), whether as a direct ancestor or a close relative of an unknown ancestor, than any other known primate from the same time. More photos have been added.

Last updated Tuesday 12 November 2013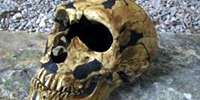 La Ferrassie rock shelter yielded skeletons from eight Neanderthal individuals, including adults, children, infants, and two fetuses. Today the skeleton of La Ferrassie 1 is considered the classic example of Neanderthal anatomy. It was unearthed on 17th September 1909 by R. Capitan and D. Peyrony. A stereolithograph (3D print) of La Ferrassie 1 has been added.

Last updated Thursday 25 December 2014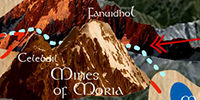 Map of Frodo's Journey from Rivendell to the Pass of Redhorn Gate, the Mines of Moria, and Lothlorien, from the Lord of the Rings books by J.R.R. Tolkien, redrawn by Don Hitchcock.

Last updated Sunday 07 September 2014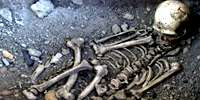 The Neandertal skeleton from La Chapelle-aux-Saints - more photos have been added.

Last updated Sunday 03 May 2015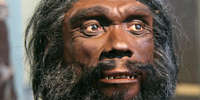 Homo heidelbergensis is an extinct species of the genus Homo which lived in Africa, Europe and western Asia from at least 600 000 years ago, and may date back 1 300 000 years. It survived until 200 000 to 250 000 years ago. It is probably the ancestor of Homo sapiens in Africa and the Neanderthals in Europe, and perhaps also the Denisovans in Asia. It was first discovered near Heidelberg in Germany in 1907 and named by Otto Schoetensack. Some experts believe that H. heidelbergensis, like its descendant H. neandertalensis, acquired a primitive form of language. More photos have been added.

Last updated Sunday 03 May 2015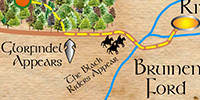 Map of Frodo's Journey from Bree along the East Road, turning aside into the Chetwood, the crossing of the Midgewater, the path to Weathertop, the route taken to the Last Bridge, through the Trollshaws, the meeting with the Elf Lord Glorfindel, the appearance of the Black Riders, and the arrival at Rivendell, from the Lord of the Rings books by J.R.R. Tolkien, redrawn by Don Hitchcock.

Last updated Saturday 16 November 2013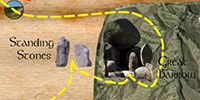 Map of Frodo's Journey from Maggot's Farm through the Old Forest to the Bree Road from the Lord of the Rings books by J.R.R. Tolkien, redrawn by Don Hitchcock. The map shows the route taken from Maggot's Farm, the meeting with Merry, the path taken to Crickhollow, the entry to the Old Forest, the Bonfire Glade, the Green Hill, Old Man Willow, Tom Bombadil's House, the Flat Topped Hill, the Standing Stones, the Great Barrow, the Northern Gap, and the arrival at the East Road, from the Lord of the Rings books by J.R.R. Tolkien, redrawn by Don Hitchcock.

Last updated Tuesday 05 November 2013

Map of a Part of the Shire from the Lord of the Rings books by J.R.R. Tolkien, redrawn by Don Hitchcock, showing Frodo's journey to the Old Forest. The map shows the route taken from Frodo's former home in Hobbiton across the water via a plank bridge, the crossing of the East Road, striking the Stock Road, the first camp in the dry pine forest, the appearance of the Black Rider and the Elves, the second night at the Elven Hall, crossing the Stockbrook, Maggot's Farm, the meeting with Merry, the path taken to Crickhollow, and the entry to the Old Forest, from the Lord of the Rings books by J.R.R. Tolkien, redrawn by Don Hitchcock.

Last updated Thursday 04 September 2014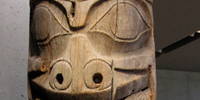 The First Nations of the Pacific North West Coast at one time had the most densely populated areas of indigenous people. The land and waters provided rich natural resources through cedar and salmon, and highly structured cultures developed from relatively dense populations. Within the Pacific Northwest, many different nations developed, each with their own distinct history, culture, and society. The creation of beautiful and practical objects (for all tribal communities) served as a means of transmitting stories, history, wisdom and property from generation to generation. Art provided Indigenous people with a tie to the land by depicting their histories on totem poles the Big (Plank) Houses of the Pacific Northwest coast – the symbols depicted were a constant reminder of their birth places, lineages and nations. Many images have been added.

Last updated Monday 17 March 2014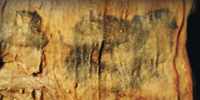 The Grottes de Villars contain galleries of stalactites and earth coloured calcite accumulations, including 17 000 year old prehistoric paintings dating from the same period as those at Lascaux. The slow seepage of water has created some of the most beautiful natural scenery. There are all types of concretions: calcite, thin stalactites, gours, translucent draperies and countless stalagmites. Some of the cave paintings, like those of the rotunda of the horses are covered with a thin layer of calcite that gives them a special blue color.The scene of the bison and the sorcerer is one of the few human representations of prehistoric art. More images have been added.

Last updated Saturday 04 October 2014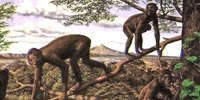 Proconsul africanus is the first species of the oligocene-era fossil genus of primate to be discovered and was named by Arthur Hopwood, an associate of Louis Leakey, in 1933. The Leakey expedition of 1947 - 1948 to Rusinga Island in Lake Victoria uncovered more species of Proconsul. Louis Leakey made an especially complete find of Proconsul there in 1948. The 18-million-year-old fossil species has been considered a possible ancestor of both great and lesser apes, and of humans. Opinion currently favours a position between the monkeys and the apes.

Last updated Wednesday 18 September 2013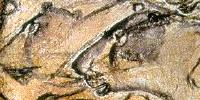 Chauvet Cave in the valley of the Ardèche River in France is filled with paintings, engravings and drawings created more than 30 000 years ago, of cave lions, mammoths, rhinos, bison, cave bears and horses. It contains the earliest known cave paintings, as well as other evidence of Upper Paleolithic life. More photos have been added.

Last updated Monday 13 October 2014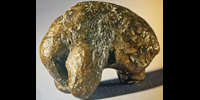 Dolni Vestonice and Pavlov - Jewellery, Pottery, and other artifacts. A sculpture of a young mammoth in baked clay from the Moravaské Museum, Brno has been added.

Last updated Friday 19 December 2014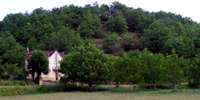 Combe-Capelle, a Neanderthal site in Southern France - Archaeologists have unearthed the oldest specialised bone tools ever found in Europe, at a site where Neanderthals lived more than 40 000 years ago. The slender, curved implements called 'lissoirs' were shaped from deer ribs and likely used to work animal hides to make them softer, tougher and more waterproof. The tools are remarkable because they seem to pre-date the arrival of modern humans in Europe, suggesting that Neanderthals invented them, rather than copying the designs from humans.

Last updated Friday 03 October 2014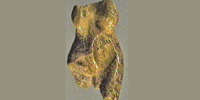 Le Torse - this Gravettian venus figurine was found during the 1896 excavations by Édouard Piette and J. de Laporterie at Grottes du Pape, Brassempouy. It was found in the upper part of the figurines layer, 4 or 5 cm above a fireplace. Dimensions: 94 mm high, 51.5 mm wide, 48 mm thick

Last updated Sunday 03 May 2015
Willendorf Venus - The Venus of Willendorf, I, II and III. The Venus of Willendorf I is a superbly crafted sculpture of a naked obese woman from the stone age. It is made of oolitic limestone, and was covered with red ochre when found in 1908. The vulva is particularly well carved, by someone with a good knowledge of anatomy. New photographs and information have been added, and my photos from the Vienna Natural History Museum have been enhanced and reorganised.

Last updated Tuesday 10 December 2013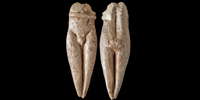 The Venus called la figurine à la Ceinture or the figurine with a belt, from the Grottes du Pape, Brassempouy, displays the lower part of a human body. It is difficult to determine the sex. The belly is as flat as that of a man. The hips and thighs have female contours. The legs are pressed one against the other, and end in points. The sexual organs are not shown distinctly, and this suggests that they are not those of a man. This figurine never had feet. The vertical groove in the back is deep.

Last updated Wednesday 29 May 2013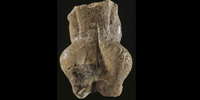 The Venus called La Manche de poignard, or dagger handle, 27 000 BP, is from the Grottes du Pape, Brassempouy . The breasts are cylindrical and pendant, the belly is large and hanging. The depression of the spine in the middle of the back is well shown. Huge protuberances of fat cover the hips and descend a little lower than the place where the buttocks should arise.

Last updated Wednesday 29 May 2013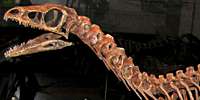 Dinosaurs and other ancient animals. Dinosaurs, or Terrible Lizards, were the dominant terrestrial vertebrates for over 160 million years. Aurornis xui, a chicken-sized creature from Jurassic deposits in China, is every palaeontologist's dream. The single exquisite fossil preserves virtually every bone in its natural position, including the tips of the tail, fingers and toes. Its anatomy demonstrates that it is one of the most bird-like dinosaurs yet discovered: in fact, it looks rather much like Archaeopteryx, but with shorter arms and hands, suggesting it had less developed wings.

Last updated Wednesday 29 May 2013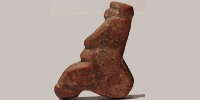 The grotte du Courbet, from which comes the well known Courbet Venus, is also called Caverne Bruniquel, with the abri Montastruc nearby. Another version of the the superb 'swimming reindeer' carving has been added, as well as an engraved bison on a pebble.

Last updated Saturday 06 December 2014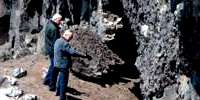 The Paisley Caves are located in the Summer Lake basin near Paisley, about 220 miles southeast of Eugene on the eastern side of the Cascade Range. The series of eight caves are westward-facing, wave-cut shelters on the highest shoreline of pluvial Lake Chewaucan, which rose and fell in periods of greater precipitation during the Pleistocene. One of the caves contains archaeological evidence of the oldest definitively-dated human presence in North America. Several photos of the area by Darrell Mintz have been added.

Last updated Monday 06 October 2014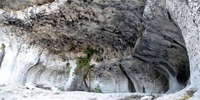 In Jean Auel's Land of Painted Caves, on the last part of the Donier tour, the party followed the Rhône upstream until they came to the point where the Ardèche comes in from the north west. They then followed the Ardèche upstream for four miles until they neared the gorge for which it is famous, and in which is Chauvet Cave, the Most Ancient Sacred Site. They conducted a very successful bison hunt, then continued up the Ardèche to Amelana's Cave, which is situated on the Cirque de la Madeleine. From there they went further up the Ardèche, to Chauvet Cave.

Last updated Thursday 10 October 2013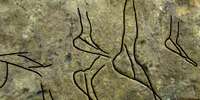 Lalinde / Gönnersdorf figurines and engravings are strictly stylised, overtly female forms with over-sized buttocks, long trunks, small or missing breasts, and no heads. These images have been found at sites such as Gönnersdorf in Germany, in Abri Murat and Gare de Couze in France, Pekárna in the Czech Republic, and Wilczyce in Poland. A photo and tracing of a Gönnersdorf figure from Montastruc / Courbet has been added.

Last updated Saturday 24 January 2015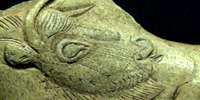 La Madeleine is a rock shelter located in the Vézère valley, in the Dordogne, France. In 1926 the skeleton of a three year old child was discovered, with exquisite shell jewellery, dating from the end of the Magdalenian period. It is a treasure house of art and knowledge about the people of the Magdalenian. Much of this art is on display at the Musée National de Préhistoire, Les Eyzies-de-Tayac. A map of the excavations at La Madeleine has been added.

Last updated Wednesday 29 July 2015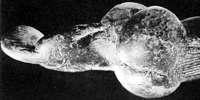 Lespugue Venus - The Venus of Lespugue is a statuette of a nude female figure from the Gravettian period, dated to between 26 000 and 24 000 years ago. It was discovered in 1922 in the Rideaux cave of Lespugue (Haute-Garonne). Approximately 6 inches (150 mm) tall, it is carved from tusk ivory, and was damaged during excavation. Of all the steatopygous (large posterior) Venus figurines discovered from the upper Paleolithic, the Venus of Lespugue, if the reconstruction is sound, appears to display the most exaggerated female secondary sexual characteristics, especially the extremely large, pendulous breasts. The report by de Saint-Périer from 1924 detailing the discovery of the piece has been translated and added.

Last updated Sunday 09 November 2014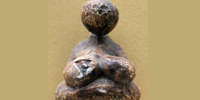 The Gagarino venus which is most well known is an obese woman from the Gagarino site on the Don River. Zamiatinine found a house pit roughly oval in outline about 5.5 metres long and 4.5 metres wide. The wealth of material remains found in this one house pit is seen in the recorded finds of some six hundred flint implements, over a thousand blades, and proportionately large numbers of cores and waste flints. Artefacts of bone as well as seven 'venus' figurines completed the roster of non-lithic material. Further information has come to light on the double venus of Gagarino.

Last updated Friday 03 October 2014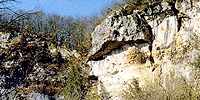 L'Abri des Marseilles, part of Laugerie Basse, contains many important deposits from the Magdalenian. Several important images have been added, as well as the translation of part of a paper by Maury on the shelter.

Last updated Wednesday 03 September 2014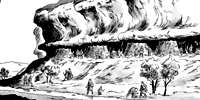 The site of Castel-Merle is also known as Vallon des Roches, and is located near the town of Sergeac on the Vézère River between Lascaux and the shelter of Moustier, near Les Eyzies-de-Tayac . This prehistoric site has the distinction of having its own museum where there are many artefacts from the various excavations of rock shelters, with six necklaces dating from the Aurignacian and Magdalenian (among the oldest in Europe). the Vallon des Roches has a unique geological formation. It consists of high parallel cliffs closer than 100 metres and comprising six shelters spread over 400 metres, giving one of the highest concentrations of prehistoric settlements of Aquitaine. Several photos and text concerning engravings and paintings discovered by Prof. Randall White at Castanet have been added.

Last updated Sunday 21 December 2014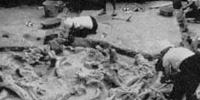 At Mezhirich in 1965, a farmer dug up the lower jawbone of a mammoth while in the process of expanding his cellar. Further excavations revealed the presence of four huts, made up of a total of 149 mammoth bones. These dwellings, dating back some 15 000 years, were determined to have been some of the oldest shelters known to have been constructed by prehistoric man. Mezhirich or Mezhyrich or Межиріч, is a village in central Ukraine near the point where the Rosava River flows into the Ros. Extra photographs of the site and the ivory map plaque have been added.

Last updated Saturday 29 November 2014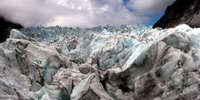 The last great ice age began around 120 000 years ago. One massive ice sheet, more than 3 kilometres thick in places, grew in fits and starts until it covered almost all of Canada and stretched down as far as Manhattan. Then, 20 000 years ago, a great thaw began. Over the following 10 000 years, the average global temperature rose by 3.5° C and most of the ice melted. Rising seas swallowed up low-lying areas such as the English Channel and North Sea, forcing our ancestors to abandon many settlements.

Last updated Tuesday 18 March 2014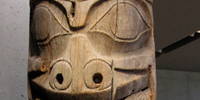 The First Nations of the Pacific North West Coast at one time had the most densely populated areas of indigenous people. The land and waters provided rich natural resources through cedar and salmon, and highly structured cultures developed from relatively dense populations. Within the Pacific Northwest, many different nations developed, each with their own distinct history, culture, and society. The creation of beautiful and practical objects (for all tribal communities) served as a means of transmitting stories, history, wisdom and property from generation to generation. Art provided Indigenous people with a tie to the land by depicting their histories on totem poles the Big (Plank) Houses of the Pacific Northwest coast – the symbols depicted were a constant reminder of their birth places, lineages and nations.

Last updated Thursday 03 April 2014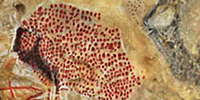 Marsoulas - La Grotte de Marsoulas, near Salies (Haute-Garonne), is formed by layers of limestone raised vertically against other layers which then buttress each other. It is the result a fault. Around 1885, the Abbé Cau-Durban, archaeologist from Ariege, found the floor consisting of carbonaceous ash, animal bones, and worked flint. Patiently he collected many artefacts, the remains of an ice age site. The type of industry and the absence of barbed harpoons led him to believe its relative great age. The cave has since been explored thoroughly, and has revealed paintings and engravings of bison and horses on the walls, as well as artefacts from the ice age, and a huge Triton bailer shell from the sea 300 km away. Another image of an anthropomorphic engraving has been added.

Last updated Sunday 26 October 2014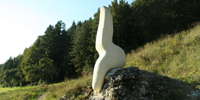 The Petersfels venuses are made of jet, or hard coal, sometimes of reindeer antler, and were found at the Petersfels site, near Engen in Germany. It is one of the most important Palaeolithic sites in Central Europe with an enormous number of important artefacts. It was a settlement towards the end of the last ice age, during the period 15 500-14 000 BP. The main activity here was reindeer hunting in autumn. More photos have been added.

Last updated Thursday 17 April 2014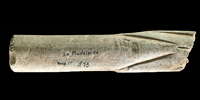 A new venus figurine has been recognised from La Madeleine, a rock shelter located in the Vézère valley, in the Dordogne, France. It was discovered by Capitan and Peyrony at La Madeleine, and was described in 1928 as a dagger blade made of reindeer antler. I thought it was a venus figure when I saw it on display in Le Musée National de Préhistoire, Les Eyzies-de-Tayac in 2008, and it has now been described as such by Jean-Pierre Duhard in Paleo 21, 2009-2010.

Last updated Wednesday 29 July 2015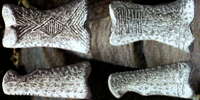 Cuina Turcului is the only rock shelter in the Iron Gates gorges, and is the the oldest site in the gorges (most of the others are mesolithic, rather than late paleolithic) and it is on the true left (northern) bank of the Danube. It was situated at about 8 metres, around 26 feet, above the original water level before the Iron Gates Dams were put in. The earliest dates for human use are at around 12 600 years before the present. A paper on the altars found from the rescue operation has been published, and photos of the finds in this paper have been added.

Last updated Saturday 04 October 2014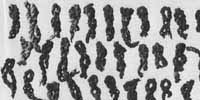 Nets and Skis from ancient times - a very large net from Finland preserved in mud has been added.

Last updated Tuesday 12 May 2015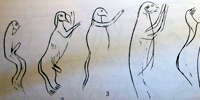 A list of Venus figures, paintings, carvings or engravings which are or may be male has been added to the Venus figures index page. The male Laussel figures have been added to the list.

Last updated Wednesday 03 December 2014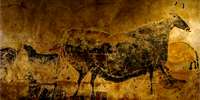 Lascaux Cave is famous for its Palaeolithic cave paintings. The paintings are estimated to be 17 300 years old. They primarily consist of images of large animals, most of which are known from fossil evidence to have lived in the area at the time. Rooms in the cave include The Hall of the Bulls, the Passageway, the Shaft, the Nave, the Apse, and the Chamber of Felines. Lascaux II, a replica of two of the cave halls — the Great Hall of the Bulls and the Painted Gallery — was opened in 1983, 200 metres from the original. Several computer generated images of the layout and profiles of the cave have been added, as well as some historical photographs.

Last updated Saturday 25 July 2015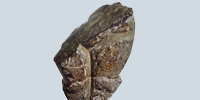 The Linsenberg - Mainz archaeological site occupies a height overlooking the city of Mainz. It is an open air site, and is buried in loess, the archaeological layer lying just above a bed of clay. Around 1920 E. Neeb and O. Schmidtgen collected two fragments of statues made of greenish sandstone, which are kept at the Archaeological Museum in Mainz. Extra text and a drawing of one of the venuses have been added.

Last updated Saturday 04 October 2014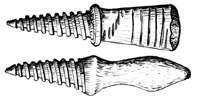 These are the most delightful tools I have ever seen. They are from the Perigordian IV, which is 30 000 BP to 28 000 BP. They are called 'goat skin corks' which have a hand cut screw thread! It would be a great way to get a watertight seal for a wineskin or waterskin. One should never underestimate the ingenuity of the human race. It was a palaeolithic Einstein who came up with that one - and a tour de force for the artisan who actually made it! It looks like a teamwork job to me, somebody to think of it, a group of people to create the tools necessary, and decide on the materials - wood? bone? ivory? and a long process in order to make it, ironing out the inevitable problems as they occurred. It also indicates a large measure of affluence. People who live hand to mouth don't come up with a whimsical invention like this, and don't have the time, resources or energy to see the project through.

Last updated Monday 01 December 2014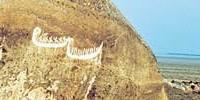 Gobustan on the Caspian Sea, in Azerbaijan.

Last updated Saturday 04 October 2014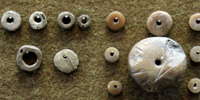 Afontova Gora - Афонтова Гора is an important site which has cultural ties with Mal'ta and Buret', hundreds of kilometres to the south east. It is on a north flowing river, the Yenisei, Енисея. The settlement is dated to 20 000 - 18 000 BP, a very cold part of the last ice age, and the northern ice sheet can not have been far away.

Last updated Friday 21 November 2014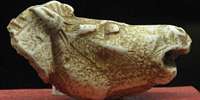 The cave of Mas-d'Azil is a large, 500 metre long tunnel dug by the Arize River through a wall of the Massif Plantaurelin, part of the Ariege Pyrenees. Secondary caves leading off the main tunnel were occupied at various prehistoric and historic times during a period of 20 000 years, and the objects found there gave the name of the cave to a prehistoric culture, the Azilian. A photo showing the small size and delicacy of harpoons found at Mas d'Azil has been added.

Last updated Saturday 06 December 2014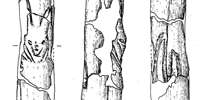 This Venus figure from Las Caldas Cave has the head of an ibex and the legs and genitals of a female human. Some think it is not meant to be a venus, but is part of an atlatl, a spear thrower. Several images of engravings, mostly on bone, have been added, as well as a photo of the entrance.

Last updated Sunday 19 October 2014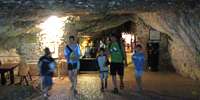 La Grotte de Rouffignac has been known for centuries and was described in 1575 by Francois de Belleforest. It is located in the heart of the Perigord, between Bergerac and Sarlat in the Dordogne region. The site has more than 250 etchings and line drawings dating from the Upper Paleolithic (Magdalenian, more than 13 000 years BP). With a length of over eight kilometres, this cave is one of the largest painted caves in Europe. A photograph of an engraving of a human face has been added to the page.

Last updated Monday 06 October 2014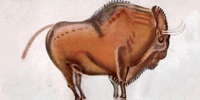 Altamira Cave is 270 metres long and consists of a series of twisting passages and chambers, and is decorated with ice age paintings. The Polychrome Ceiling is the most impressive feature of the cave, depicting a herd of extinct Steppe Bison in different poses, two horses, a large doe, and possibly a wild boar. Around 13 000 years ago a rockfall sealed the cave's entrance, preserving its contents until its eventual discovery. They exploited the natural contours in the cave walls to give some of their subjects a three-dimensional effect, as shown in three masks on the walls.

Last updated Saturday 01 November 2014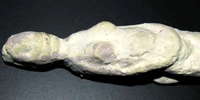 The Venus of Parabita is 90 mm high and 20 mm wide, and is made ​​from a splinter of bone from an aurochs or horse. There are no features on the face, while the chin and neck is crossed by two parallel curved incisions, creating the impression of a collar or hood. From here the two sloping shoulders continue into arms, which become thinner, then thicker, and finally come together under a prominent abdomen, perhaps indicating pregnancy. A second venus is smaller, 61 mm high and 15 mm wide, and has different stylistic features. Extra photos have been added.

Last updated Tuesday 10 December 2013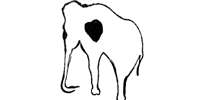 Cueva del Pindal is situated near the town of Pimiango near the border of Cantabria. The cave paintings were discovered in 1908. Most of the cave paintings are located on the right walls of the cave as the visitor enters. Various studies have confirmed the existence of 13 bison, 8 horses, a deer, deer antlers, a mammoth and other unrecognisable figures. There are also abundant red marks such as dots, lines, parallel lines and claviform figures.

Last updated Monday 06 October 2014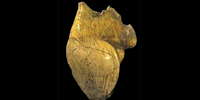 La Poire is a figurine of mammoth ivory of which only the corpulent torso survives, found in 1892 in the 'Grotte du Pape' at Brassempouy. She was originally nicknamed la poire - 'the pear' - on account of her shape. For Piette, the name 'Venus' may have come to mind in this particular instance because of the emphatic treatment of the vulva's labia and the prominent, slightly protruding pubic area, which he tastefully refers to as 'le mont de Vénus' - the mound of Venus (or mons pubis). 'Venus' has since become the collective term used to identify all obese Palaeolithic statuettes of women.

Last updated Sunday 03 May 2015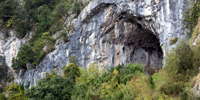 The archaeological cave site of El Mirón is located in the Rio Asón valley of eastern Cantabria, Spain. The cave opening is about 260 metres above sea level, and the cave opening is about 13 metres high, 8-16 metres wide, and 120 metres deep. El Mirón is remarkable for its long occupation history and thus for its long unbroken sequence of history and prehistory of Cantabria, Spain. The site includes human occupations between the Middle Paleolithic (ca 41 000 years ago) to AD 1400. Recent investigations have demonstrated the use of stone boiling to render fat at El Mirón Cave.

Last updated Saturday 04 October 2014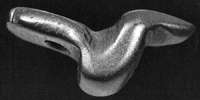 The Venus figures of Neuchâtel - Monruz.

Last updated Tuesday 10 December 2013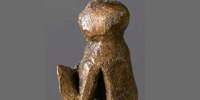 The Venus of Laugerie Basse - the Supplicant. This venus is a tiny, broken, crudely carved statuette of reindeer antler, 44 millimetres long, depicting a faceless human bent forward as though in supplication, with arms raised as if in prayer or adoration.

Last updated Tuesday 02 September 2014